Our School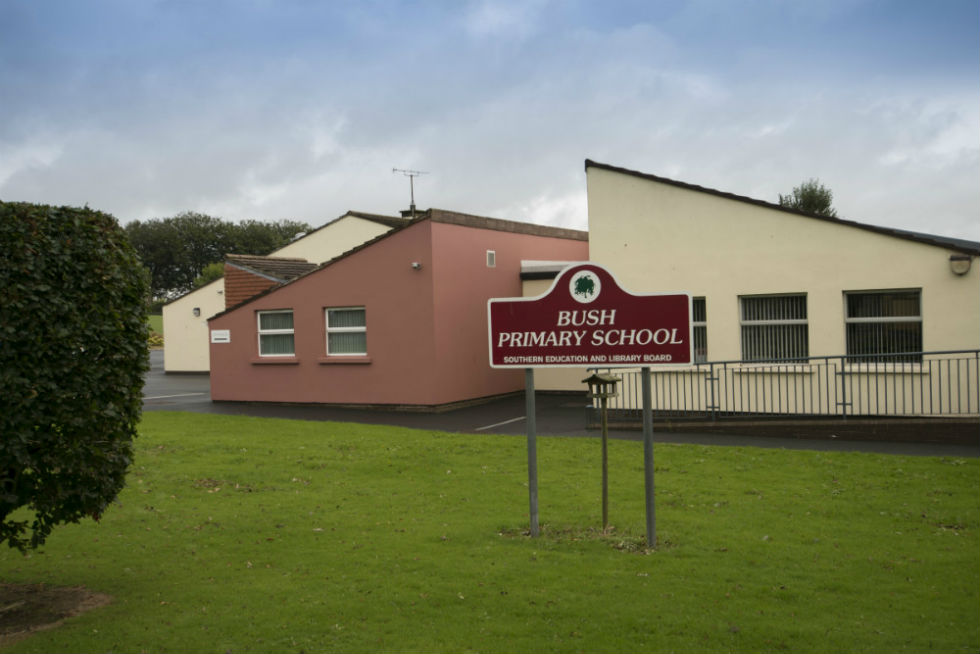 Bush Primary School is located in a rural situation approximately 2 miles from Dungannon. The school was opened in 1979 as a result of the closure of two smaller schools, namely Gortshalgan and Ballynakelly Primary Schools. Since opening the school's catchment area has increased to include Coalisland and Dungannon. Private housing developments on the main Bush – Dungannon road have boosted enrolment, which presently stands at 186. The school has six full time teachers and two part time teachers who job share; one teacher is assigned to each year group; there are no composite classes. There is also a non-teaching principal. Several very experienced classroom assistants support the children in their learning. A new Nursery Unit has just recently been built on the grounds of the school for 26 pupils. This is a very welcome addition and we wish the new teacher, Mrs Ferguson, the classroom assistant, Mrs Young and the new pupils all the best for the furture in this beautiful environment.
Ethos
The welcoming ethos which exists at Bush Primary School has been achieved through good relationships between staff, pupils, parents and the local community. We continually strive to maintain this friendly and caring reputation. ETI Jan 2012, 'The caring ethos throughout the school is underpinned by excellent working relationships at all levels.'Read our Inspection Report in full
Mission Statement
At Bush Primary School we endeavour to create a safe and secure environment, where every child achieves their full potential.
Bush Primary School & Nursery Unit, 31 Mullaghteige Rd, Dungannon, County Tyrone BT71 6QU | Tel: 028 8772 5102